Business, Commercial & Resort Virtual Tours
HD 360 Virtual Tours Packages
South Florida Virtual Tour.com has the staff, experience, and technological expertise to help you stay ahead and look your best in today's market. Our POWERFUL PROPERTY MARKETING TOOLS and 360 Interactive Virtual Tours will put your business in front of more customers than ever before.
Making the decision to choose South Florida Virtual Tour.com to drive your marketing or enhance your website is making an intelligent business decision. With over 15 years of Internet experience and over 31 years of professional photography expertise, our customers get the very best in professional photography combined with the power of our social networking tools.
Commercial & Business Virtual Tours:
South Florida Virtual Tour.com interactive 360° South Florida virtual tours are loaded with great features that will drive more traffic and referrals through your front door.
Four 360 Views 25 HI Res Stills $400
Eight 360 Views 35 HI Res Stills $750
Twelve 360 Views 45 HI Res Stills $1,000
Twenty 360 Views 55 HI Res Stills $1,500
Additional Add-On's and Services
Aerial Photos
It's simply impossible to achieve this sort of impact from the ground. Elevated shots capture an amazing view of your business and its surroundings. Your business will rise above the rest!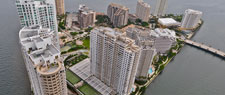 Aerial Video Clips
It is impossible to achieve this impact from the ground or from an aircraft. Elevated Photos captures an amazing picture of your property and its surroundings.
Twilights (Night Shots)
Night, twilight and sunset photographs really make any business stand out from others online. Destinations simply look better in the evening and have a warming glow to them. You will simply love the magical and enchanting effect of our evening photography. Up to 10 images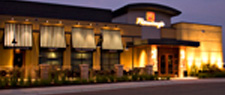 Business Exposure Engine*
It is well known in marketing that the more eyes on your business the better off you are and the faster word will spread about your offering.
Let our weekly hit reports prove the kind of traffic your business website and virtual tour will get when we add you to the nation's top listing sites such as Craigslist, Oodle, YouTube and more! We even go so far as to update your listings on those sites every two weeks to make sure you appear at the top of the search results.
*A fee of $100.00 is billed annually and includes Exposure Engine maintenance and updates for 1 additional year.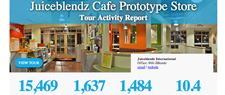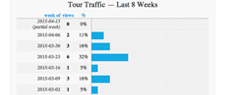 Single Business Website*
This is the perfect solution for business owners who don't have a website just yet.  The single business website is registered and maintained by South Florida Virtual Tour.com.  Visitors are directed to your interactive virtual tour as your site.

*A fee of $20.00 is billed annually for site hosting and renewal.
Custom Website
We can also offer you a complete beautiful, functional and contemporary website.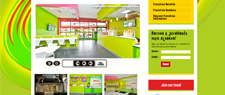 Additional Year of Hosting
Your South Florida Virtual Tour.com virtual tour will remain securely stored on our servers in Dallas, TX for a period of one year from your initial virtual tour delivery date. We charge a nominal fee of $39.00 annually to keep your virtual tour up and running.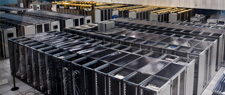 South Florida Virtual Tour.com Consulting and Web Design.
Help potential clients find your local business by using the South Florida Virtual Tour.com Search Engine Marketing Program. Our program and proven strategies WILL help you drive more traffic to your website. South Florida Virtual Tour.com includes a 15 minute search engine optimization and online marketing consulting session with the sale of every business & commercial tour! We also can help you update your current web site or even build a new web site with a fresh clean look. Please call for pricing.