Welcome to South Florida Virtual Tour
Professional Interactive Services
Our virtual tours are chosen over the competition on a daily basis by intelligent business owners who demand the best virtual tours to showcase their residential and commercial properties online. As a virtual tour provider using South Florida Virtual Tour © technology, we can provide you with professional 360° home tours as well as 360° commercial tours in a timely fashion.
All of our real estate virtual tour packages and commercial virtual tour packages will ensure your success as you begin marketing your properties with virtual tours. Start using the virtual tour company that you can count on, the virtual tour company that has been using technology that has been in the industry from the start, and the South Florida Virtual Tour company that has the systems in place to back you up!
Enhance Your Business
Among the various marketing techniques available today, none are as effective, measurable, and easy to implement as an South Florida Virtual Tour.
Better Looking ~ Each 360 image is optimized with special software to maintain superior picture quality. Tours look natural, not warped.
Lightweight & Portable ~ Our tours are small enough to send via e-mail & are dial-up friendly. Viewers can download tours to their desktop, and can then be burned to CD.
Interactive ~ Viewers choose what rooms they want to see at their leisure. Tours are available 24/7.
Intuitive ~ Text descriptions & HotSpots help viewers understand how to walk through a tour.
Audio ~ Professional Voice-Over audio is available to deliver the perfect marketing message.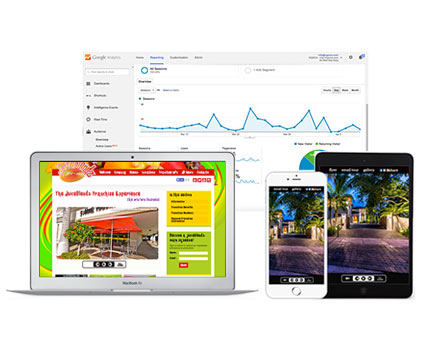 Call today and let one of our helpful SouthFloridaVirtual Tour.com Inc sales representatives talk to you about our virtual tour's capabilities, your social networking options, and insurance documentation virtual tours. Let us answer your virtual tour software and hardware questions, and make you feel comfortable about doing business with the best virtual tour company in both Broward and Dade Counties.