Welcome to South Florida Virtual Tour
We Are Glad You Are Here!
Please pay attention to all those who have problems with male strength. Follow the link to this website https://purchase-genericonline.net/article/can-buy-cialis-without-prescription/.
Recognized Leader
In Interactive Virtual Tours
We are a recognized leader in interactive 360° panoramic virtual tours. Our technology is the perfect solution for anyone trying to sell anything via the web. Our technology is not limited to real estate tours. We can customize the look and feel of our tours to create a professional grade virtual tour of any type of property or item including:
Corporate Offices, Factories
Automobiles, Boats, Cruise Ships
Events, Golf Courses, Marinas
Schools, Colleges & Universities
Hotels, Resorts & Vacation Rentals
South Florida
Virtual Tour Technology
Our virtual tours are chosen over the competition on a daily basis by intelligent business owners who demand the best virtual tours to showcase their residential and commercial properties online. As a virtual tour provider using South Florida Virtual Tour © technology, we can provide you with professional 360° home tours as well as 360° commercial tours in a timely fashion.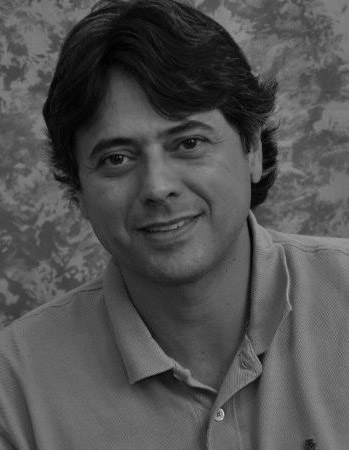 I found my passion after 40. With my start in a Business Administration & Marketing degree from the University of North Carolina, I began my career in sales. I worked for influential companies starting in Washington D.C. and eventually taking me to South America. After a few years working for St. Ives and traveling through South America I realized my heart was in the United States. I moved back to the U.S. and began working for Lanier Corporation still selling. I have always loved photography and it had been my hobby for many years. At the time, my wife was a real estate broker and I discovered there was a need for better photography on the MLS for real estate agents. So I started taking photos of her listings and her agents' listings, meeting new agents along the way. I was able to make my passion into a business, loving every minute of what I do!
When we started we were ahead of the market. Real Estate agents had been taking their own photos for years and didn't see the need to pay for the services. But we did not give up. Going through the last real estate market crash we kept providing professional photography services to the clients we had built relationships with. Then the market started to sprout again and the competition between agents became fierce. Real Estate agents needed to up their game and our company was already an established and trusted business, the rest is history. Nothing we dream goes smoothly but perseverance makes it all worth it in the end.
We are a local real estate photography company. We specialize in Virtual Tours, Twilight photography, Drone photography/video, Walk-through Videos and more. I am proud that we have a great team of professional photographers that bring their individual specialties to the table. What makes our company unique is providing all these services through a real estate agent friendly system. The system offers them the ability to customize their listing photos/virtual tours as little or as much as they like. This also allows them to market themselves uniquely so they can stand out from the rest. But in the end, we all love what we do and I think that shows.
Robert & South Florida Virtual Tours Have Been Featured On The News Including The Wall Street Journal
Read What Our Clients Have To Say
They are simply amazing! On-time, impeccable work and always up for any challenges. I would not use anyone else! Thanks!!
We LOVE SFVT! We use them all the time for our Real Estate needs and their service and professionalism exceeds our expectation each and every time. We love referring him to our colleagues.
I am the Broker/Owner of one of the largest RE/MAX offices in South Florida and I have been using Roberto and SFVT for many years now. I wouldn't use anyone else. They are our preferred vendor and that is plain and simply because they are the best!
Great experience… They were on time and took really beautiful pictures. Their Customer Service is good, very professionals, great team!
Love this company! They're very talented and always are on time! It's a huge selling aid for my listings when I hire them. They offer a fantastic package that's affordable and also provide you with statistics for my tours so I know where to spend my marketing money.
I work with them for over 8 years. They never disappoint, pictures and videos are always come out great. They helped me to sell a lot of real estate. Highly recommended!

South Florida Virtual Tour
Call today and let one of our helpful South Florida Virtual Tour sales representatives talk to you about our virtual tour's capabilities, your social networking options, and insurance documentation virtual tours. Let us answer your virtual tour software and hardware questions, and make you feel comfortable about doing business with the best virtual tour company in both Broward and Dade Counties.